One of the most influential rock bands in all of English rock history, Led Zeppelin are a band whose popularity remains to today, with large amounts of their music still being used in popular television shows and films. The band was formed in London, 1986, by guitarist Jimmy Page, singer Robert Plant, bassist and keyboard player John Paul Jones, and drummer John Bonham. The band's style was similar to bands Deep Purple and Black Sabbath, with all three having distinctive heavy, guitar-driven styles of playing. Led Zeppelin's style was derived from a number of sources, notably blues, psychedelic rock, and certain elements of folk music.
The band managed to sign a record deal with Atlantic Records, a deal which offered them significant creative freedom that they may not have had under a different record label. Although their initial offerings were not universally popular amongst critics, the band d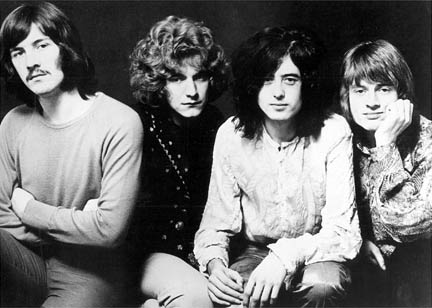 id achieve success with each of their eight studio albums, particularly their first five albums, with many fans believing that Led Zeppelin IV remains their best work, helped by the inclusion of the song 'Stairway to Heaven'.
The majority of the music was written by Jimmy Page, particularly early in the band's career, with Plant supplying the lyrics. Later on in the band's career, Jones' keyboard-based compositions became central to the band's sound which was the beginning of their more experimental musical style, moving away from their stable of bluesy rock and roll.
Led Zeppelin were well-known for their live shows, which were regularly praised by both critics and fans alike. The band embarked on a number of sold-out tours, including more than one that have been touted as their farewell tours, with the band deciding to do another farewell tour due to popularity, although Jon Bonham's son replaced him as the band's drummer for the later tours.