The British rock band Pink Floyd are famous for their unique and experimental sound that helped drive the genres of both progressive rock and psychedelic rock. The band were distinguished from their peers by their philosophical lyrics, elaborate live shows, and their experimentation in both recording and live audio.
The band was formed while the members were students. Syd Barrett was guitarist and lead vocalist, Nick Mason was the band's drummer, Roger Waters was bassist and vocalist, and Richard Wright played keyboards and vocals. The band eventually recruited their fif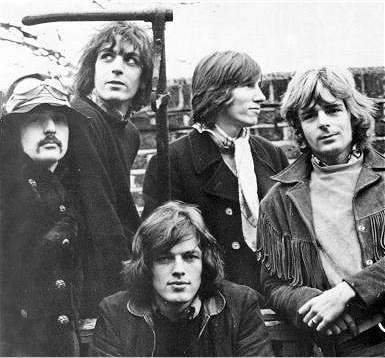 th member, David Gilmour, who joined the band in December 1967, playing both guitar and contributing to the vocals.
The band is well-known for the dramatic departure of lead vocalist Syd Barrett. Barrett left the band in April 1968 due to his deteriorating mental health, which has been theorised to have become worse with his frequent heavy use of psychedelic drugs. This has been disputed by members of Barrett's family, particularly his sister, who claims that Barrett did not suffer from any mental health issues and rather simply wanted to remove himself from public life and focus on painting and gardening instead of music.